IN ULIPS, THE INVESTMENT RISK IN THE INVESTMENT PORTFOLIO IS BORNE BY THE POLICYHOLDER
Potential to maximise your investments
with life cover to protect your family
Premium starts at

2,500

per month`
Check your returns :
I am

Date of Birth

I will pay premium for

I will stay invested for
Personal details fields are not mandatory

Enter your 10 digit mobile number. To make sure you get the right life insurance, we can call you to talk you through your needs and help you buy.

You may be contacted regarding your quote through email, so please make sure we have your correct details.
Show Returns

7.85 Lakhs
@ 4% p.a.

12.41 Lakhs
@ 8% p.a.
BUY ONLINE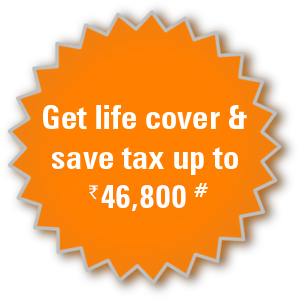 4 REASONS TO INVEST IN ICICI PRU LIFE TIME CLASSIC
4 PORTFOLIO STRATEGIES1

You can choose from 4 portfolio strategies according to your investment styles to accomplish financial goals.

Financial Protection

On death of policyholder, nominee gets life cover and prevailing fund value as a lump sum payout.

Tax Benefits#

Get tax benefits on premiums you pay under Section 80C of Income Tax Act, 1961.
FUNDS PERFORMANCE
Fund & Benchmark Details
Type of fund
Returns as on

April 30, 2018

(p.a.)
Returns as on

April 30, 2018

(p.a.)
Inception Date
1 Year
2 Year
3 Year
4 Year
5 Year
Since Inception
Maximiser V
Equity
13.38%
14.69%
8.55%
13.63%
14.58%
14.29%
August 29, 2011
Multi Cap Growth Fund
Equity
13.42%
18.57%
12.86%
19.02%
16.94%
12.45%
November 24, 2009
Opportunities Fund
Equity
14.33%
17.09%
10.71%
16.68%
15.70%
11.21%
November 24, 2009
Bluechip Fund
Equity
13.34%
15.92%
9.89%
14.54%
13.68%
9.07%
November 24, 2009
Maximise India Fund
Equity
NA
NA
NA
NA
NA
NA
February 23, 2015
Value Enhancer Fund
Equity
NA
NA
NA
NA
NA
NA
July 11, 2018
Focus 50 Fund
Equity
NA
NA
NA
NA
NA
NA
--
India Growth Fund
Equity
NA
NA
NA
NA
NA
NA
February 23, 2015
Balanced Advantage Fund
Equity
NA
NA
NA
NA
NA
NA
August 31, 2021
Sustainable Equity Fund
Equity
NA
NA
NA
NA
NA
NA
-
Mid Cap Fund
Equity
NA
NA
NA
NA
NA
NA
-
Mid Cap Index Fund
Equity
NA
NA
NA
NA
NA
NA
--
Mid Cap Hybrid Growth Fund
Balanced
NA
NA
NA
NA
NA
NA
-
Multi Cap Balanced Fund
Balanced
9.75%
13.55%
9.91%
13.83%
13.28%
10.29%
November 24, 2009
Active Asset Allocation
Balanced Fund
Balanced
NA
NA
NA
NA
NA
8.48%
June 12, 2017
Income Fund
Debt
4.11%
7.21%
7.31%
8.89%
8.01%
8.37%
November 24, 2009
Money Market Fund
Debt
6.06%
6.60%
7.05%
7.49%
7.75%
7.87%
November 24, 2009
Secure Opportunities Fund
Debt
NA
NA
NA
NA
NA
NA
July 11, 2018
Constant Maturity Fund
Debt
NA
NA
NA
NA
NA
NA
January 05, 2023
Returns (As on ). Past performance is not indicative of future performance