Online filing of Income Tax Return has become very easy and convenient today, allowing one to do it by themselves instead of relying on a tax practitioner.
Filing Income Tax Return is a compulsory exercise for everyone. However, in the case of individuals aged below 60 years whose gross total income before claiming any deductions is not more than Rs 2.5 lakhs, no filing is required. This limit is Rs 3 lakh for resident senior citizens (aged between 60 to 80 years) and Rs 5 lakhs for super senior citizens resident in India (aged above 80). Below are the steps for filing Income Tax Return online: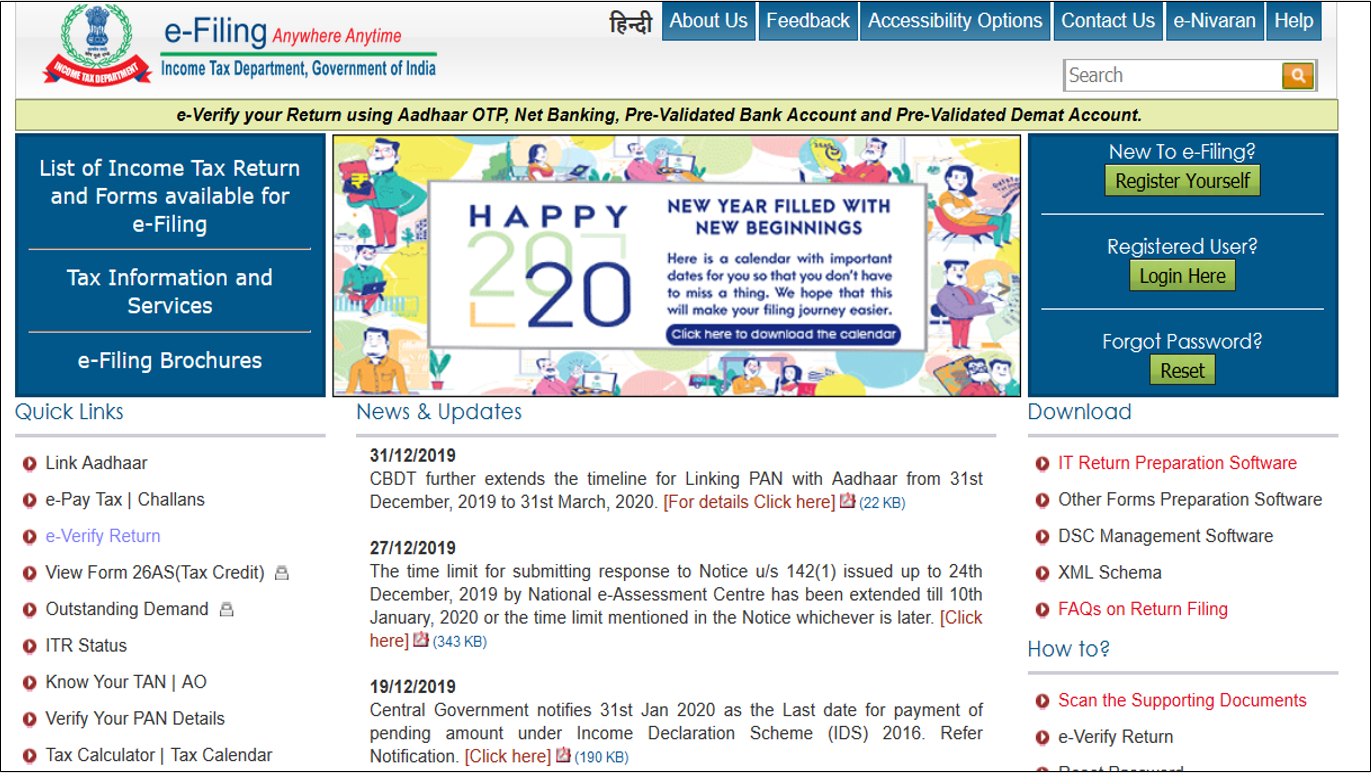 Select the relevant ITR Form as applicable, based on the nature of income mentioned in the description box, and download the same in Microsoft Excel form
Register/Login to income tax portal
In case you are a new user, click on "Register Yourself".(To register: select user type, fill the required details & validate the registration)
In case you are an existing user, click on "Login Here"
Download the XML file
Once the login has been done, go to "My account" and select "Download Pre-filled XML". Select the Assessment Year for which return needs to be filed. Select the ITR Form Number for which excel utility has been downloaded in Step 2.
Import data in excel utility
Excel and XML utility will get saved in the downloads section of the PC. Open the excel utility and import the data from the pre-filled downloaded XML file by clicking on "Import from XML".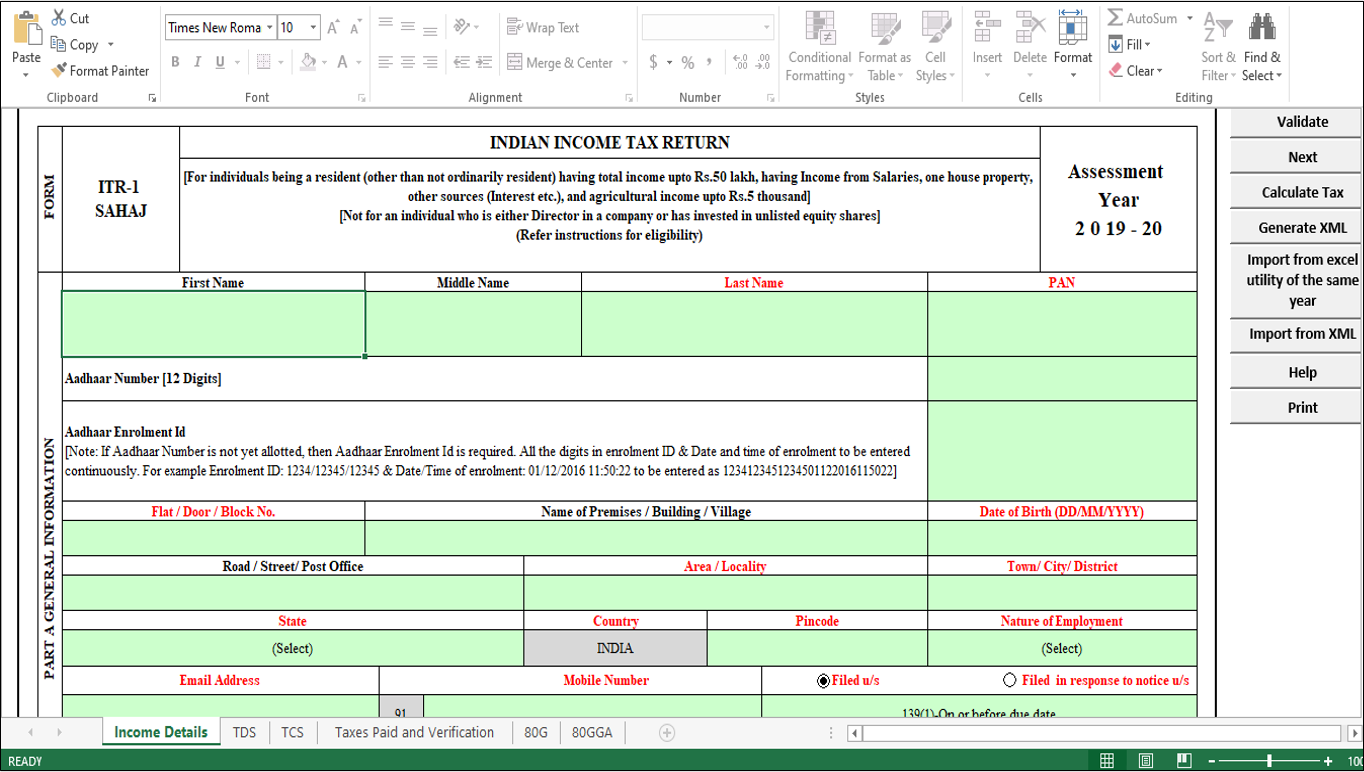 Generating the XML file
Check the auto filled details and fill the required details in excel utility. Once all the required details have been filled, click on "calculate tax". In case there is a payment of taxes, go to "Taxes paid and Verification" tab and click on "e-pay Tax".
You will be redirected to the NSDL website. Select the relevant options and pay the taxes. The challan will be generated.
Enter the challan details in excel utility under "TDS" tab> "Sr No 21 IT – Details of Advance tax and Self-Assessment tax payments".
Click on "Validate" button in each sheet and then "generate XML file".A summary tab will be generated with an option to "save XML".
Filing the XML file
Once the XML file has been saved, login to the portal and under the "e-file" tab, select the option of "Income tax return". Select the assessment year, ITR form number, filing type and submission mode as Upload XML. Also select the option to e-verify the return. Upload the XML file and click on Submit.
E-verify the return
E-verify the return through Aadhar OTP or Net banking OTP. In case the user does not want to e-verify the return, ITR has to be sent to CPC Bangalore within 120 days. Income tax acknowledgement will be generated on successful upload of return.
Tax laws are subject to amendments made thereto from time to time. Please consult your tax advisor for details, before acting on above.
COMP/DOC/Jan/2020/141/3086
People like you also read...