Endowment plans are life insurance policies with dual purpose. An endowment policy can be used by you to build a risk-free savings corpus, while providing financial protection for family in case of an unfortunate event. This simplicity of an endowment plan has over the years made it an attractive savings plan for all.
A good endowment policy provides us with the confidence and the tax-free1 returns to meet emergencies in the future while enabling us to meet our non-negotiable life goals like meeting children's education expenses, their marriage or living a dignified retired life on our own. In case of death during policy term, your loved ones get the money you chose for them in a hassle-free manner. Thus, an endowment plan acts like a shield of financial protection for you and your family.
What is Endowment Life Insurance Plan?
Endowment plans are all-rounders in the life insurance sector. They provide a financial cover and a vehicle to save & grow wealth. So, if you need a policy that gives you life insurance protection, maturity benefit and tax benefit in one package, buy an endowment plan. Some policies also give guaranteed additions i.e. every year, a set percentage of total premiums paid or Guaranteed Maturity benefit are added to your policy benefits depending on your policy term. 
Why should you buy an Endowment Policy?
Every individual faces two risks when it comes to investing. The first one is life risk. What happens to their investment plans if they are no longer around? This is where life insurance is handy. The insurance company pays the sum assured on death to policy holder's nominees in case of policy holder's death. The second risk is investment risk. What happens if investment returns become negative? This is where guaranteed savings benefits come. Both these two risks are covered by an endowment policy. So, one policy does the job of two.
Endowment policyholders get his/her sum assured on maturity. Such endowment policies are best-suited for meeting various financial needs such as funding children's education and their marriage. You can also use an endowment policy for uses like retirement corpus building or buying a house.
In case of untimely death of the policyholder, the insurer pays the entire sum assured (plus the bonus, if any) to the nominee of the policy. So, nothing changes the financial status of the policyholder's family.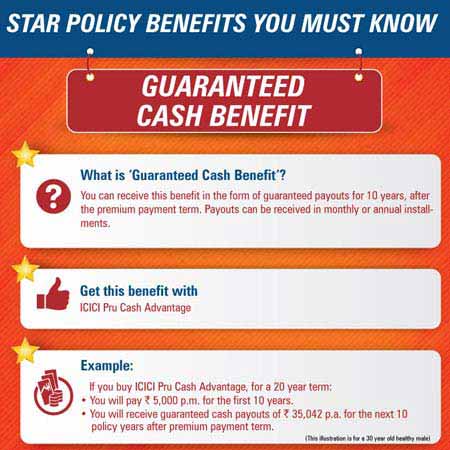 Benefits of Endowment Policy
There are broadly four benefits of an endowment policy.
Life insurance benefit - Your loved ones are always taken care of. The life insurance benefit gives a lump sum pay-out, ensuring that even in your unfortunate absence your family members are able to continue the life you so carefully planned for them. This is a fixed amount and is given to your nominee/legal heir. Do remember some policies also give guaranteed additions and Reversionary Bonus which are considered in the calculation of death benefit.

For instance, a 35-year-old person buying ICICI Pru Savings Suraksha pays ₹ 30,000 annual premium for a sum assured on death# of ₹ 3 lakh. So, they are getting 10 times sum assured for the premium.

Maturity benefit - As long as you pay timely premiums and keep the endowment policy active, the maturity benefit is intact. This is a guaranteed maturity benefit amount that will enable you to meet your financial goals. This maturity benefit depends on the policy term, policy premium, premium payment term, age, and gender. You may get guaranteed additions on maturity in some policies. Apart from this, in participatory policies, you may also get Accrued Reversionary bonuses and Terminal bonuses.

Tax benefit1 - Endowment insurance plans also offer tax benefits1. The premiums you will pay can help you reduce your taxable income under Section 80C of Income Tax Act1. There are tax benefits available on maturity of endowment policies as well. This helps you save tax at the time of inception of the policy and accumulation stage, and also the maturity stage.

Loan benefit - Endowment policies can help you use them to get a loan. After a policy acquires a surrender value you can take a policy loan. The interest charged on such loans is quite competitive. For instance, some ICICI Prudential traditional plans offer a loan amount of up to 80% of the surrender value. The loan benefit helps you arrange funds in emergency and when all other routes of collecting funds are blocked.
Salient features of an Endowment Policy
Endowment policies offer a whole range of features. Let us go through them, one by one.
Guaranteed savings no matter what - An endowment policy gives fixed returns. So, your financial goals and family's future are always in safe hands.

Dual Benefits - Endowment policies provide dual benefits of savings and life cover. Plus, the returns are tax-free so real returns are higher.

Premium flexibility - Premium payment can be done on monthly, half-yearly, and on yearly basis.

Zero risk - Endowment plans come with zero risks for you. As long as you pay premiums on time, all your benefits are safe. There is zero risk.

Earn bonus - Endowment plans offer additional bonuses. The bonus is the extra amount of money which a policyholder can get.

No market risk - Endowment policies are non-linked. In these policies will not be dependent on
Who should buy an Endowment Policy?
An endowment policy is suitable for anyone from a young professional to a senior citizen. Most of us have family responsibilities that we need to take care of. Also, most of us have long term non-negotiable goals that need to be achieved no matter what.
If you are looking for a low-risk plan with the two-in-one benefit of insurance and investment, go for an endowment policy.
If you are looking for lump sum maturity for long-term goals, an endowment plan is suitable for you.
If you want to save small amounts of money over the long-term and get tax benefits, an endowment policy is best for you.
If you want zero risks in an investment, endowment plan is the one you should consider.
Things to consider before buying an Endowment Policy
The market is flooded with different endowment policies. How do you find the best one? The answer is easy if you know what the things you need to look at are.
Affordable premium - The cost of the premium is probably the first thing insurance customers look. Since endowment policies are a long-term financial commitment, an affordable premium is a must. A very big premium amount may lead to a situation when you are forced to stop due to exigencies.

Guaranteed addition/bonus - Some Endowment policies offer guaranteed additions (GAs). Guaranteed Additions (GAs) are added to the policy at the end of every policy year if all due premiums have been paid. This addition is paid as a rate of all premiums paid so far. This means you will get continuous rewards for continuing with a policy.

Claim settlement ratio and process - You must choose an endowment policy from an insurer who has a high and consistent claim settlement ratio. Additionally, a simple and fast claim process should be preferred. Buy policies from an insurer where claims can be reported online, at branches, central office, SMS or email etc.

Financial status of the insurer - Storms can't uproot trees with deep roots. The financial strength of an insurer is vital. Buy endowment policies from an insurer who has an independent certification of financial strength. For instance, ICICI Prudential Life Insurance has been rated iAAA since 2009 by rating agency ICRA. This Claims Paying Ability rating measures an insurance company's ability to meet policyholder obligations.
Explore protection and savings plans in different categories
No matter what your need is, we have a solution
 Take a look at the Traditional Savings/Money Back Plans that we offer:

A plan that offers regular additional income for celebrating the little joys of life and making all those precious moments, a little extra special. 
Addition to your regular income with guaranteed pay-outs
Security of your loved ones with wealth creation and Life Cover
Premium payment as per your comfort
Tax benefits

Offer your savings the opportunity to grow while enjoying the benefits of guaranteed returns.
Savings with the comfort of guarantee
Premium payment as per your comfort
Security of your loved ones with wealth creation and your Life Cover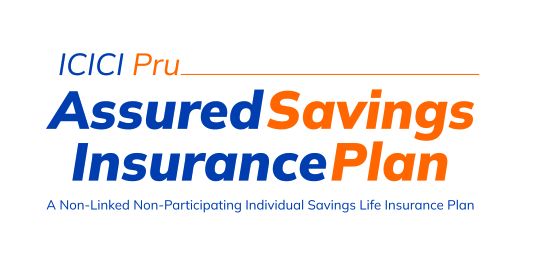 Protect your loved ones and secure their dreams with guaranteed wealth growth.
Growth of wealth with Guaranteed Additions
A lump sum pay out to secure your future
Premium payment as per your comfort
Lets Connect!
If you have any queries regarding the online purchase of our Savings Plan, please give us a call on
180030069777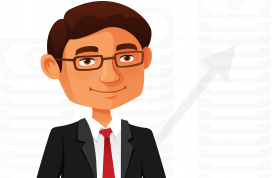 Power of Compounding Calculator
See how your investments grow exponentially over time, to give you significant returns
1. What documents are required to buy an Endowment Policy?
You need to have a photograph, ID proof, address proof and PAN to buy an Endowment Policy.
2. When is the right time to buy an Endowment Policy?
Although an endowment plan is suitable for all ages, the right time to buy it is as soon as possible. If you have a family to look after and want to secure their future in your absence, an endowment plan can help you. The returns from such plans increase with time and can cover expenses like children's education, loans repayments, etc.
3. What is the tenure of an Endowment Policy?
The tenure of the policy can be between 15 and 20 years. The minimum age at the time of policy maturity should be 18 years, and the maximum age at the time of policy maturity should be 70 years or less.
4. What happens if you discontinue your Endowment Policy Premiums?
If you have reached the bar for surrender value, you will be given the surrender value if you discontinue the plan. You will receive the guaranteed surrender value and the cash value of the vested bonuses. However, if your policy has not reached the surrender value, you will not receive any benefits.
COMP/DOC/Nov/2020/311/4719
People like you also read ...
ICICI Pru Cash Advantage (UIN: 105N132V02), ICICI Pru Savings Suraksha (UIN:105N135V02), ICICI Pru Assured Savings Insurance Plan (UIN: 105N144V08)
# Death benefit
On death of the life assured during the policy term, for a premium paying or fully paid policy , the following will be payable:
Death Benefit = Highest of,
Sum Assured plus accrued Guaranteed Additions and Bonuses*
GMB plus accrued Guaranteed Additions and Bonuses*
Minimum Death Benefit
*Bonuses consist of vested reversionary bonuses, interim bonus and terminal bonus, if any
Minimum Death Benefit is equal to 105% of sum of premiums paid till date (excluding extra mortality premiums, Goods & Services Tax and Cess (if any). All policy benefits cease on payment of the death benefit.
** Mentioned guaranteed addition is for 25 years male, 10 year premium payment term, 30 year policy term, ₹ 10, 00,000 sum assured and ₹ 1,00,000 annual premium exclusive of taxes.
1. Tax benefits under the policy are subject to conditions under Section 80C, 80D, 10(10D) and other provisions of the Income Tax Act, 1961.Tax laws are subject to amendments made thereto from time to time. Please consult your tax advisor for details, before acting on above.
2. If the policy offers guaranteed returns, then these will be clearly marked "guaranteed" in the Benefit Illustration. Since the policy offers variable returns, the given illustration shows two different rates of assumed future investment returns. The returns shown above are not guaranteed and they are not the upper or lower limits of what you might get back, as the maturity value of policy depends on a number of factors including future investment performance
W/II/0938/2019-20